As a business owner using social media platforms to amplify what we do is very important, it's strategic and rewarding. Among social platforms, Instagram takes a special place in terms of its effectiveness for business purposes. The combination of visual and written material gives a unique opportunity to promote, develop, and make sales on the platform. User activity on this network is also various, which offers a better chance for bonding with your audience and expanding your limits as a brand. In this article, we shall discover the 7 most efficient tips that will make Instagram a great help to your business.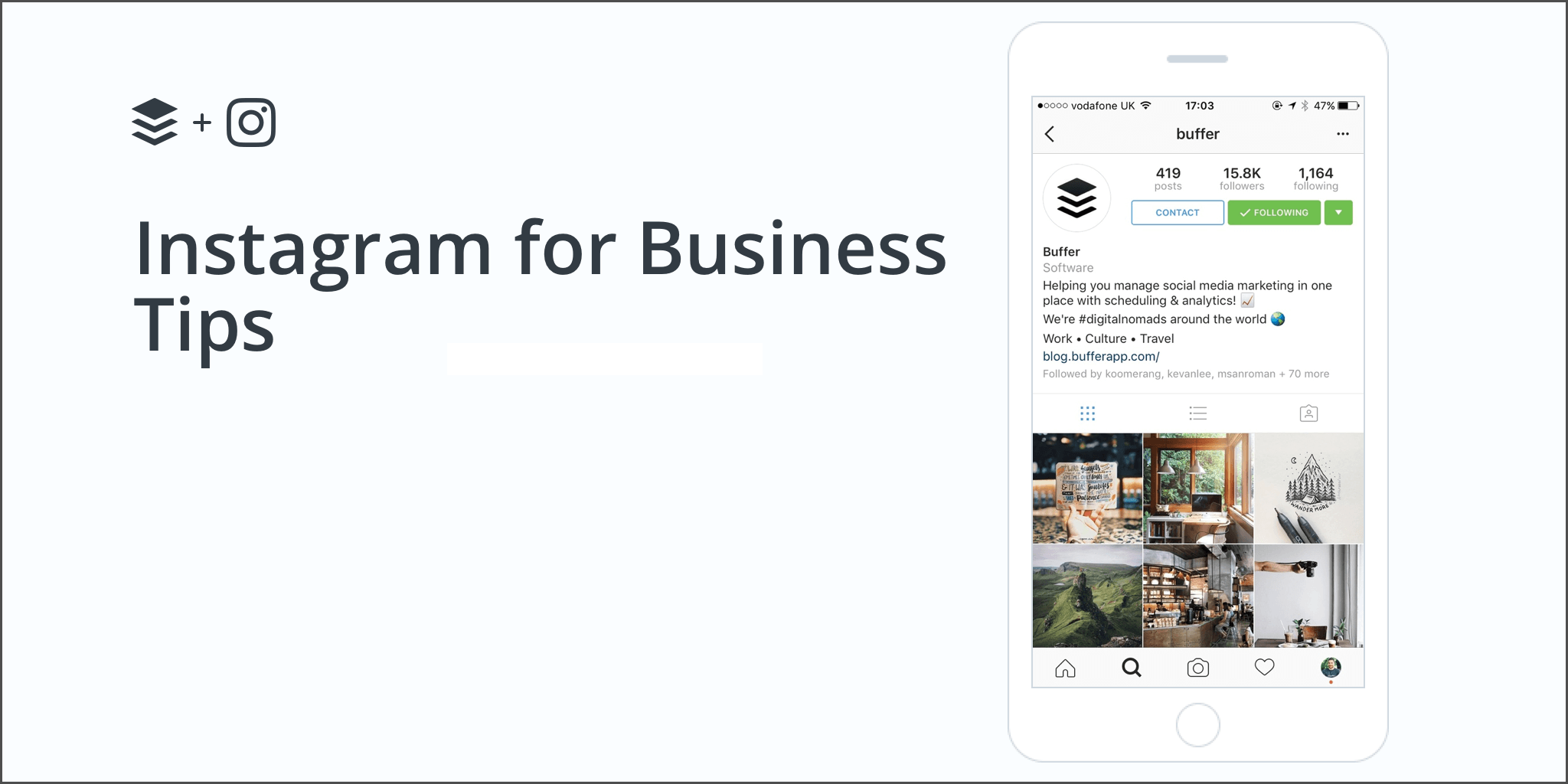 Create Exclusive Content
This tip is working not solely for Instagram but for all other social platforms as well. The key to retaining users on your profile is to give them something unique that will hold their attention and motivate them to leave comments under your posts. In terms of cross-promotion, you should vary your materials as well. This way, you can increase your audience on each platform you occupy and secure the traffic between the networks.
Engage With Your Audience
This is probably the most crucial point to remember. Without a bond with your viewers, you can't be successful on Instagram. There are many ways to keep up the engagement rate high:
Communicate with your followers in every possible method, encourage them to discuss your posts in the comments section
Play games and host contests to increase the interest in your product
Take your viewers behind-the-scenes and reveal some interesting information about your production
Provide user-generated content for increasing the loyalty of your audience
Ask questions
Listen to the ideas your followers may bring up
Provide high-quality customer services and support for your buyers
Humanize Your Content
Social media have a unique opportunity to humanize brands, and you should use it for good. People come to socials looking for communication and emotional experience, which you can give as a business. One of the most effective ways is to run your profile, becoming the primary personality of it. You can use a custom persona, but it is recommended to use your flair for better results.
People want to connect with other people, not soulless brands which only ask to leave сomments. And creating a hearty and personalized communication manner is one of the best strategies you can think of. It would be best if you didn't reveal everything about your life, but it is up to you to regulate the level of sincerity. However, some things should be kept down.
Show More Than A Product
Nowadays, most industries' competition level is very high, and it can be hard to conquer the target audience's attention with your product features only. To win the public's appreciation, a brand has to demonstrate other points of connection that can attract users. Again, due to the variety of choices in a single industry, customers have higher expectations and demands, so you should try to reach them with other activities than your production.
Share your inspiration and motivation for business, so that people would want to not only leave comments but to share your content with others.
Maintain a solid esthetic to make your look more professional and attract like-minded users
Reveal your ecological initiatives and intentions. For many people, your position in this matter would be vital when they choose products. See Fair Trade and Cruelty-Free initiatives. Try to use natural materials for your packaging and products, or make them sustainable and valuable for other purposes.
Have your followers meet your personnel. This practice is also humanizing the business and helps to show your principles of work. For example, some brands focus on a single group of society, e.g., preferring women to break the glass ceiling.
Support social affairs of your region and global ones as well. It is impossible to sell products and remain aside from what is happening around you.