Naijacrypto, one of Nigeria's leading cryptocurrency exchanges, has announced the launch of its new mobile app for iOS and android users.
The release, which comes amid surging demand for digital currencies across Africa, will enable users to access various blockchain-supported financial services with minimal effort.
The new app features a simplistic layout, with a faster onboarding process and a more accessible homepage making it easier for users to execute trades on the exchange. Essentially tailor-made for speedy transactions on the go, the company believes the app's ease-of-use will set it apart in Africa's burgeoning crypto market.
"The decision to create a more enhanced app was driven by increasing technological needs within the cryptocurrency space. We wanted to create an app that offers users swifter access to the same services offered on the website",CEO Chiagozie Iwu announced during the unveiling.
According to data from Chainanalysis – a company that tracks crypto payments and provides blockchain-related data for institutions – Africa's crypto-trading activity now features among the top 10 largest services on the continent by trade volume.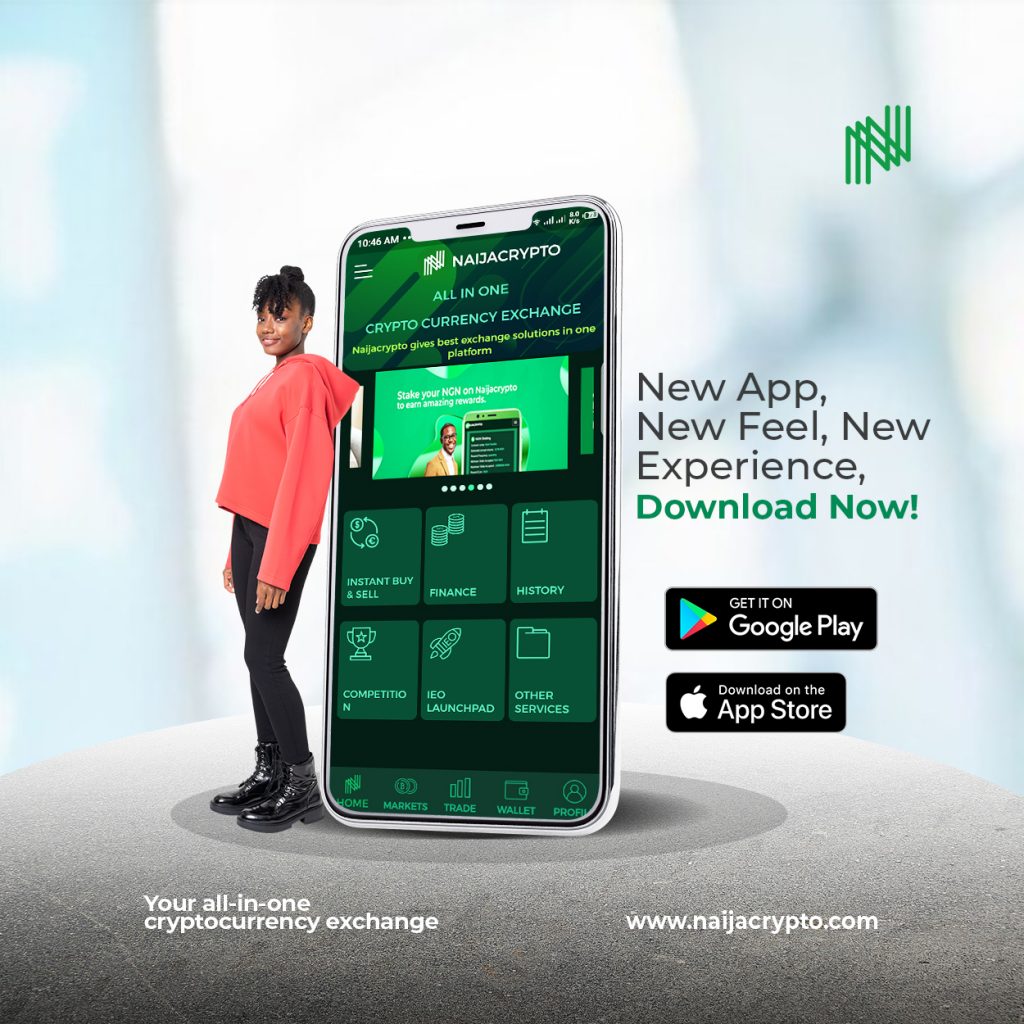 As a result, on-chain cryptocurrency activity in Africa has risen from 67 percent in October 2019 to 78 percent in 2020, indicating an unprecedented surge in cryptocurrency adoption across the continent.
Africa Trade Activity according to Chainanalysis
This rapid adoption trend was a primary rationale for the new app release as CEO Iwu confirms,
"We felt that this was the right time to build and launch a new app, we have increasingly more daily users on the platform, creating greater ease-of-use for our users is needful at present".
Africa has continued its emergence as a hotbed for cryptocurrency adoption despite less than hospitable regulatory frameworks in place. In February 2021, Nigeria's apex bank issued a memo prohibiting financial institutions in the country from facilitating cryptocurrency payments.
The move, which many in the community feared would disrupt one of the fastest-growing sectors in the country, has done little to hamper the use and exchange of cryptos as noted by Chainanalysis.
The app launch builds on an impressive string of major announcements by the exchange this year. In June, it partnered with DASH -an innovative cryptocurrency dominant in the payments sector- to launch operations in Haiti, a move that marked the company's first foray beyond the African market.
This, in turn, trailed significant platform upgrades in 2020 when it became one of the few indigenous exchanges to offer unique spot and futures trading platforms.
2021 has been a year of expansion for the exchange, with the launch of its operations in Kenya announced earlier in February. That expansion, much like the Haitian one, improved crypto accessibility in a major emerging market and cemented the exchange's status as a genuine transnational brand.
For major African exchanges like Naijacrypto, competing globally whilst navigating local regulatory hurdles is a unique challenge, but with the app now marking the company's third major innovative rollout this year, Naijacrypto appears poised to stay ahead of the game for the foreseeable future